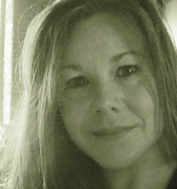 ABOUT AMPERS& STUDIO
Located just outside of Portsmouth, New Hampshire, Ampers& Studio services businesses, creative agencies, commercial printers, and educational & financial institutions throughout New England, across the United States, and around the globe. We specialize in creative concepts for print and web, copy writing, award-winning graphic design & typography, and complete project management. In addition to our creative services, a thorough working knowledge of the printing industry gives Ampers& Studio an added advantage, as we know and understand how to plan and prepare files and mechanicals more efficiently for printing reproduction.
Kimberly Foss, Owner and Creative Director of Ampers& Studio, earned her degree in Printing Technology from Rochester Institute of Technology (RIT) in 1980. Prior to starting her own business, she directed the Art and Composition Departments for two commercial printers—one in northern Massachusetts, the other in southern New Hampshire—from 1980 to 1986. Ms. Foss has also taught courses in and delivered lectures on Typography for the University of New Hampshire's Division of Continuing Education Graphic Arts Certificate Program.

Ms. Foss likes to maintain an active role in the community, currently serving as a board member (President 2006, 2007, 2009 to present) of the Lamprey Arts & Culture Alliance (LACA), a 501(c)3 non-profit organization dedicated to supporting the advancement of arts, culture and heritage in Newmarket and the surrounding area. She runs a non-profit gallery on their behalf out of her design studio. She also served seven years—including two terms as Chairperson—on the board of directors for another local non-profit corporation, and continues to donate her services, time, and expertise to several other causes within the seacoast area.
Outside of work and community projects, Kim likes to work in polymer clay, stained glass and painting (acrylics, water colors). She also enjoys a variety of activities, including: camping; gardening; hiking; interior decorating; reading; reiki practice; SCUBA diving & snorkeling; skating; skiing & snowboarding; travel; yoga; and spending time with her family.
Since 1986, Ampers& Studio has built a solid reputation for producing affordable, high quality design solutions—on time, within budget, and to customer specifications. Find out for yourself how easy it is to have an effective marketing or identity tool produced—one which improves both your image and your bottom line. Contact Ampers& Studio, to discuss your next graphics project or obtain a free estimate.