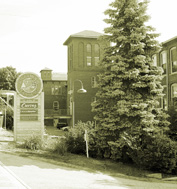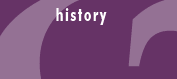 the gallery at ampers&
GALLERY HOURS: open TUE-WED-THU, 2–6 PM,
whenever we have an exhibit running.
also offering hours by appointment;
please call 603-659-6823 to verify.
Housed in the historic "Mill No. 6" factory building of the Newmarket Manufacturing Company, Ampers& is an intimate, non-traditional gallery for the creative arts. We showcase an ever-changing collection of fine art & crafts, jewelry and collectibles—for sale by talented artisans living just across town, throughout the country, and around the globe. In addition to offering a regular selection of "objects of desire," we are also pleased to present a terrific line up of arts- and culture-related events, including solo and group art exhibits, historical exhibits, musical presentations, poetry nights, wine tasting/education seminars and more. View our schedule here.
Ampers& is located at 125 Main Street, Suite C, in downtown Newmarket, NH—in the Rivermoor Landing Condominium (lower level)—across from Marelli's Market. (Get directions here.)
Please take a moment to learn about our events—past, present and future—by selecting from the menu to the left.

INTERESTED IN SPONSORING AN EXHIBIT?
Through the Lamprey Arts & Culture Alliance, corporations may show their support for the arts by sponsoring the exhibit of a local artist. For more information, click here.
*Our non-profit, volunteer gallery is generally open Tuesday, Wednesday & Thursday, from 2–6 PM, with occasional special events held on Friday evenings or on weekends as noted. Hours may change to accommodate meetings and appointments. Best to call first to verify: 603-659-6823.