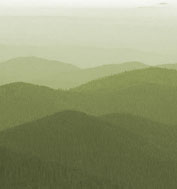 so, WHAT INSPIRES US?
Well, there are a lot of things, quite frankly. Here you'll be treated to a smattering of ideas and subject matter that we care about. On a whim, items may be added or removed from time to time, so if you like what you see, visit here again. If not, oh well. We won't be bothered by that one bit!
NATIONAL PARKS & MONUMENTS
Over the course of many years, our family has been on a quest to experience the grandeur of National Parks & Recreation Areas all across this beautifully diverse land we call home.
Marveling at the landscapes of the US southwest--with Bryce Canyon, Zion, Arches, Hovenweep, Mesa Verde & Chaco Culture (to name but a few); camping at Yosemite during a full moon; witnessing the lava flows of Kilauea; skiing the bowl at Tuckerman's on Mt. Washington; admiring the coral formations of Pennekamp's underwater park; coming across a seldom-viewed petroglyph along a hike through the Canyonlands; resting on a log-turned-stone in the Petrified Forest; catching a sunset from atop Cadillac Mountain at Acadia, or a sunrise, from Haleakala; seeking a chance glimpse at an alligator in the Everglades; hiking the rolling fields of Shenandoah Valley; waking up to views of the Tetons from the bank of the Snake River or taking an icy dip in the glacial waters of Jenny Lake; gawking at the size and magnificence of California's giant sequoias; whitewater rafting on the Colorado River; picnicking on the shore at Fort Foster in Maine--or Fort DeSoto, in Florida; retracing George Washington's footsteps at Yorktown; and standing in awe over the grand views of the Grand Canyon. We've been very fortunate to be able to visit and experience these special places, and each one has surprised us, and taught us something new about nature, our heritage, and ourselves. If you've ventured to any of these special places, I'm sure you know the feelings and memories you walk away with, and if you haven't been, I encourage you to make that journey. National and State Parks, Monuments, Forests and Recreation Areas can be found all over our country (yes--there's even one near you!), and each one is a very special place, with a different story to tell. Even with the all places we've been, there are still ten times as many, that we haven't gotten to--yet! So get out there and get in touch with this great land of ours. Fish, hike, swim, drive, camp, bike, explore--you won't be sorry!

If you'd like to learn more about National Parks and Recreation Areas, check out these websites:
THANKS for visiting and learning about what inspires us. With any luck, we've inspired you as well, or at least taught you something new. Knowledge is truly a wonderful thing. Check back often, for more topics to come.