ampers& gallery : OPENS MAY 9TH!
presented in partnership with the lamprey arts & culture alliance's
fourth annual newmarket artwalk celebration
SEACOAST CAMERA CLUB | arrangements in grey and black
may 9–28, 2009
In honor of Whistler's mother—and moms everywhere!—join us for FREE MIMOSAS & PASTRIES during the fourth annual Newmarket ArtWalk, on May 9 & 10, from 12–3 each day!
Throughout the month of May, the gallery at Ampers&® will feature another artist-of-the-month exhibit; a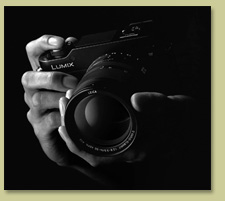 collection of black & white photography by the Seacoast Camera Club, displayed alongside a selection of colorful floral photos by Russ Simon. The exhibit, entitled Arrangements in Grey and Black* (in honor of Whistler's mother—and moms everywhere), opens with a Mimosas & Pastries reception on Saturday, May 9 (12-3) and runs through May 28.
As part of LACA's fourth annual Newmarket ArtWalk (May 9 & 10, 2009), free Mimosas & Pastries will be offered (while they last!) both days, beginning at noon on Saturday. As always, there will be a wide selection of hand-crafted jewelry and handbags available for sale as well—all offered at 10% off to anyone mentioning the ArtWalk while visiting that weekend.
ABOUT THE ARTISTS
The Seacoast Camera Club (SCC) is a group of 60 plus amateur and professional photographers who enjoy taking pictures, showing off their work, and improving their skills. Membership is open to anyone who takes pictures with any kind of camera and wants to improve their skills and share their work. The club meets on the second and fourth Tuesday of each month between September through June in the Portsmouth area. Members participate in educational programs, regional and club competitions, and field trips. For more info, visit the SCC online at www.seacoastcameraclub.org. The SCC is affiliated with the New England Council of Camera Clubs (NECCC). Russ Simon is a local amateur photographer who enjoys photographing whatever inspires him.
ABOUT THE EXHIBIT TITLE (a nod to whistler's mother)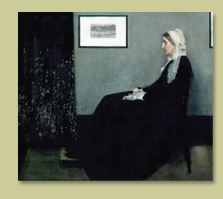 *Arrangement in Grey and Black: Portrait of the Artist's Mother was painted by American artist James M. Whistler in 1871. The sensibilities of its Victorian-era viewing audience simply could not accept what was apparently a portrait being referred to as a mere "arrangement"—particularly as it was of his own mother! Thus the explanatory title, "Portrait of the Artist's Mother" was added. It was from this addition that the work acquired its popular (albeit incorrect) colloquial name, Whistler's Mother.
According to the Musee d'Orsay (Paris, France), where the famous painting now hangs, the chromatic study is a reminder, if only through its double title, of the stylization to which Whistler soon submitted following the realistic aesthetic of his early years. The portrait's psychological acuity is powerfully conveyed by the deliberately pared down composition. The work, in its linear austerity and chromatic rigour dominated by neutral tones, was a continuation of Whistler's experimentation with prints, to which View of the Thames hanging on the wall is an allusion.
About Ampers&
The gallery at Ampers& Studio (125 Main Street, at Rivermoor Landing, lower level) is located in the historic "No. 6 Mill" of the Newmarket Manufacturing Company, which sits on the bank of the Lamprey River, in the heart of downtown Newmarket, NH. The volunteer, non-profit gallery is exclusively dedicated to exhibits featuring Lamprey Arts & Culture Alliance (LACA) artist-members and Newmarket-centric exhibits. Normal gallery hours are Tue-Wed-Thu, from 2-6 PM* or by appointment. Please call ahead to verify: 603-659-6823.
About LACA
The Lamprey Arts & Culture Alliance is a private, member-supported, volunteer non-profit organization, whose purpose is to support the arts, culture and heritage of Newmarket and its surrounding communities. For more information, visit their website at www.lampreyarts.org.
*Hours may change to facilitate client meetings and project deadlines. Call first to verify: 603-659-6823.