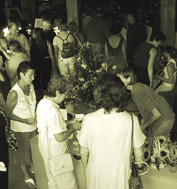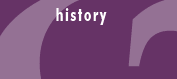 ampers& gallery: PAST EVENTS
IN HONOR OF THE SECOND RUNNING OF NEWMARKET'S GREAT BAY
HALF MARATHON, LACA is pleased to PRESENT
ARTISTS & ATHLETES | photography & paintings of runners, newmarket & great bay
apr 5–24, 2008
Join us for a MIMOSAS & PASTRIES Opening Reception on Saturday, April 5, from 12–2!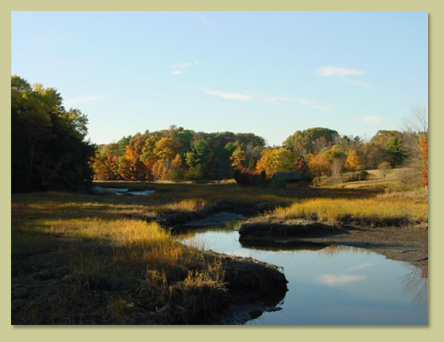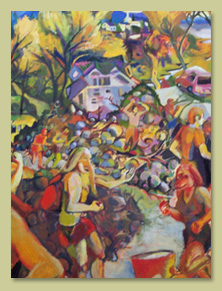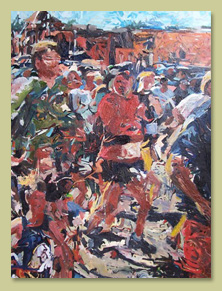 art and artists on the run
In honor of the second annual running of Newmarket's Great Bay Half Marathon, the Lamprey Arts & Culture Alliance is sponsoring an exhibit featuring LACA artists & athletes. The exhibit, which opens with a Mimosa & Pastries Opening Reception from 12-2 on Saturday, 4/5, includes a nice mix of race-themed paintings, paintings of downtown Newmarket & Great Bay, and photography of runners and of views along the marathon race course. Participating LACA artist-members include Jason Bombaci, Erik Johnson (our marathon runner!), Russ Simon, and Candace Reed Stella. In addition, we also offer a wonderful selection of handmade jewelry & handbags by Barbara Smith McLaughlin, Cara O'Connell, Mary Phillips, Leigh Rodriguez, and Julie Shope.
The gallery will hold special weekend hours during the race weekend: Saturday, 12–5 and Sunday, 12–3 PM. The exhibit runs through April 24. Admission is Free; $3 Suggested Donation. Proceeds to benefit the Lamprey Arts & Culture Alliance.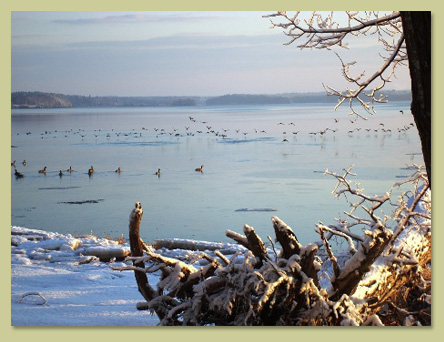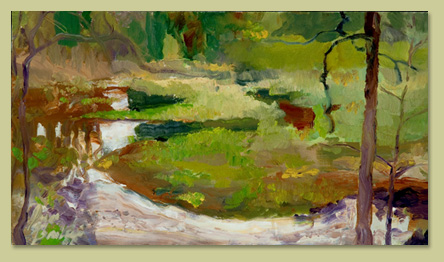 About LACA
The Lamprey Arts & Culture Alliance (LACA) is a private, member-supported, volunteer non-profit organization, whose mission is to support the arts, culture and heritage of Newmarket and its surrounding communities. For more information, visit their website at www.lampreyarts.org.
About Ampers&
Ampers& Studio | Gallery (125 Main Street, at Rivermoor Landing, lower level) is located in the historic "No. 6 Mill" of the Newmarket Manufacturing Company, which sits on the bank of the Lamprey River, in the heart of downtown Newmarket, NH. The gallery is exclusively dedicated to exhibits featuring Lamprey Arts & Culture Alliance (LACA) artist-members. Normal gallery hours are Tue-Wed-Thu, from 2-6 PM* or by appointment. Please call ahead to verify: 603-659-6823.
*Hours may change to facilitate client meetings and project deadlines. Call first to verify: 603-659-6823.