ampers& gallery: NOW SHOWING
PLEASE NOTE: THE GALLERY AT AMPERS& IS CLOSED FOR THE MONTH OF MARCH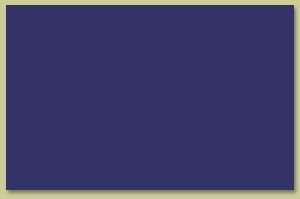 THE EMPEROR'S NEW ART | make of it what you will ;)
mar 7–27, 2008
We're calling it "The Emporor's New Art" exhibit. Are the walls really bare? Or is there a breathtaking exhibition of avant garde artwork on display? It's up to you to decide—use your imagination! Feel free to stop in and leave a comment in our guest book, and let us know what you think.
Truth be told, we're taking a hiatus for the month of March, and gearing up for two terrific shows later this spring: in April, we'll be featuring Artists & Athletes (April 5–24), to coincide with the running of the 2nd Annual Great Bay Half Marathon; and in May, we'll host a LACA Community Arts Showcase, based on a theme of How Does Your Garden Grow? (May 2–22), which will be the anchor exhibit during LACA's 3rd annual Newmarket ArtWalk. Both exhibits will have special weekend hours. We'll have more information posted soon, so be sure to check back often…
About Ampers&
Ampers& Studio | Gallery (125 Main Street, at Rivermoor Landing, lower level) is located in the historic "No. 6 Mill" of the Newmarket Manufacturing Company, which sits on the bank of the Lamprey River, in the heart of downtown Newmarket, NH. The gallery is exclusively dedicated to exhibits featuring Lamprey Arts & Culture Alliance (LACA) artist-members. Normal gallery hours are Tue-Wed-Thu, from 2-6 PM* or by appointment. Please call ahead to verify: 603-659-6823.
About LACA
The Lamprey Arts & Culture Alliance is a private, member-supported, volunteer non-profit organization, whose purpose is to support the arts, culture and heritage of Newmarket and its surrounding communities. For more information, visit their website at www.lampreyarts.org.
*Hours may change to facilitate client meetings and project deadlines. Call first to verify: 603-659-6823.